examples
We love X3D. Be inspired by actual studies, small demos, and experiments, accessible on our SVN Server. Have a look on best practices and how-to's when working with X3D and the instant reality framework.
Dev area for creators: Complete
online documentation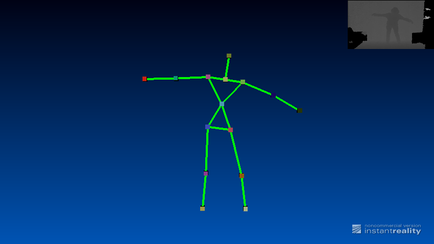 This example in our SVN repository shows how a hooked up Kinect device can be used to track a user skeleton. The new NI InstantIO node provides the input data which is converted to a small stick figure. To get going, simply stand in front of the camera and hold your arms up to form a Psi pose. This will trigger the user calibration, which after a successful run, will allow the skeleton tracker to run properly.